What To Know About African Black Soap
August 18, 2022
2023-04-11 10:48
What To Know About African Black Soap
What To Know About African Black Soap
African black soap is an ancient beauty secret from West Africa, passed down from generation to generation. Black soap is cherished for its benefits to the skin  and is used by many natural skincare beauty enthusiasts across the world. 
Do you want to know why African black soap is nicknamed black gold? Then we must start from the very beginning.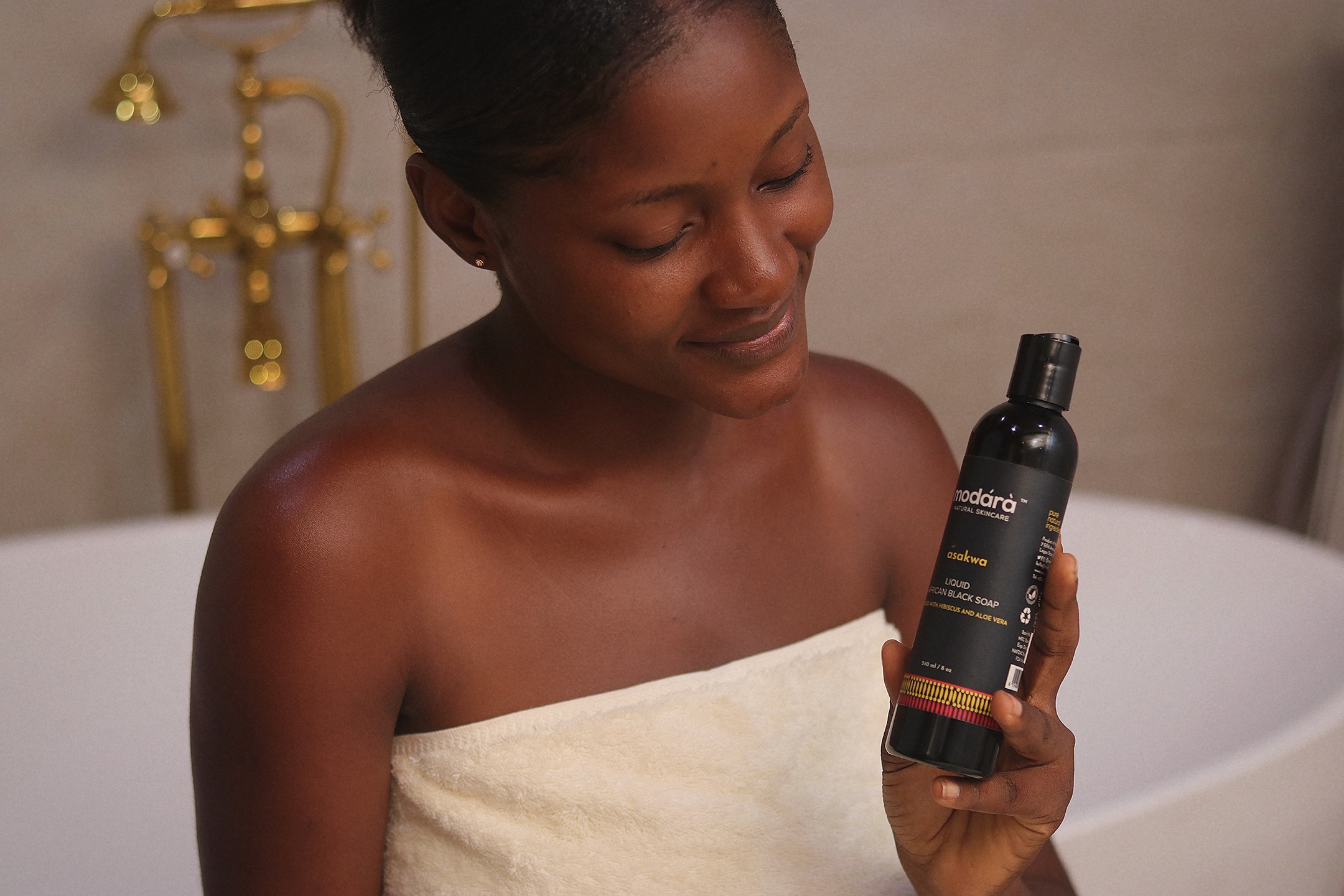 History
African black soap originates from Yoruba communities in West Africa which are spread around Benin, Togo and Nigeria. The Yoruba call it "ose dudu" which literally translates to black soap. It is also known as "anago samina". Anago is the name of a Yoruba sub-group from Benin and Samina translates to soap in the Twi dialect of the Akan tribe in Ghana. Ghanaians also call it "alata samina" which means pepper traders soap. Legend has it, that Yoruba women who sold tomatoes and pepper were the first to introduce the soap to Ghanaians hence the name.
Production
The process of making black soap begins with drying plantain peels, cocoa pods and palm leaves.  Then the dried plants are roasted to ash and mixed in water. The liquid is strained and fats like palm oil, sheabutter and coconut oil are heated and stirred into the mixture by hand, for up to 24 hours. Once the mixture hardens, it is taken out from the mixing bowl and left to cure.
Benefits
Apart from being a gentle exfoliant, here are some other benefits of African black soap to your skin and hair:
Fights acne: The plantain and cocoa pod ash in black soap has antibacterial properties that prevents acne causing bacteria. While gently exfoliating the skin to avoid clogged pores that could cause acne. 
Minimizes dandruff: The anti-inflammatory properties of black soap make it an ideal scalp treatment. It kills the yeast that causes dandruff. The soap's shea or palm kernel content relieves itchiness. While optional added oils like coconut oil soothes and adds moisture to dry scalp.
Protects the skin: The cocoa pods used to make ash for black soap contains riboflavin, vitamin C, thiamine, and folic acid, which are antioxidants that protect the skin from free radical damage that affects healthy skin

. 
Our Asakwa Liquid Black Soap whose star ingredient is African black soap, is fortified with other ingredients such as green tea , turmeric and hibiscus which provide additional benefits. Turmeric has skin brightening properties that help even out your skin tone and fades scars, green tea soothes irritation and speeds up the skin's healing process, hibiscus known as the botox plant helps evening skin tone, boosts skin moisture and sloughs off dead skin cells. Our Asakwa Black Soap is formulated mindfully with herbs and oils. These ingredients have ultra soothing and restorative benefits making the soap more suitable for dry and sensitive skin types.